Skip to Content
S.M.A.R.T. Repairs
Santa Clarita Auto Body Repairs
At Dent Man in Santa Clarita, we specialize in the small dent and scratch repairs that can restore your car's beauty at a fraction of the cost of a body shop. How do we manage to make your car look so good with so little time and for so little cost? The answer lies in our signature S.M.A.R.T. or Small Area Repair Technology. These techniques allow us to quickly and effectively remove things like small dents, scuffs, scratches, and other minor imperfections with nothing more than a little bit of time and a few simple tools.
Whether the dent you need to be fixed is in metal or plastic, S.M.A.R.T. technology can remove it and leave no traces of it ever being there. This makes the S.M.A.R.T. repairs idea for those looking to return their leased vehicle back to the dealer without any difficulty or hassle.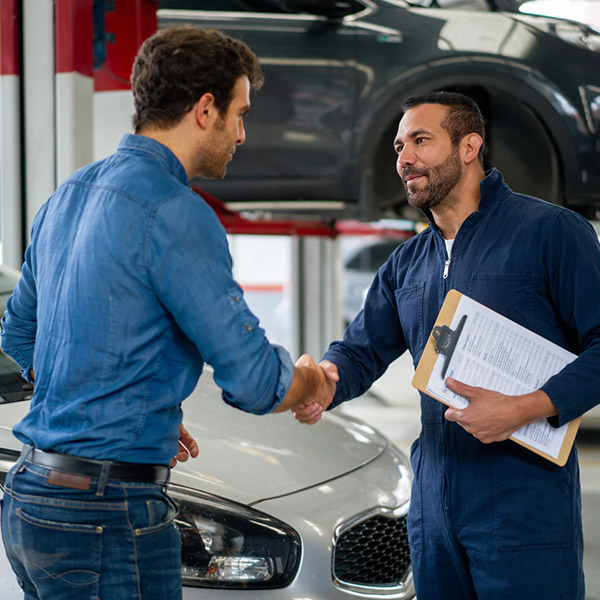 Convenient Paintless Techniques
S.M.A.R.T. dent removal is paintless, which means dents come out with just a few short hours rather than several days of additional paint and labor. No costly body re-shaping, no paint blending, no waiting for coat after coat of paint to dry, and no tedious blending process that keeps you out of your car for a week for a seemingly minor repair.
The Trusted Process for Santa Clarita Auto Body Repairs
Why take your car to any other body shop that will charge you way more for a process they don't even need to do? With our S.M.A.R.T repair process, you can be back in your car in as little as a few hours. We can even come to you and fix your car while you're at home or work so your life isn't disrupted whatsoever. This is why Dent Man is one of the most trusted auto body repair solutions in Santa Clarita, and the surrounding areas, including Castaic, Saugus, Valencia, and Canyon Country.
Call Dent Man today at 661-510-3579 to request a quote or schedule your paintless dent removal!
When You Need a Repair, Dent Man Fixes It Quick!
Call or email our technicians today.
The Best Dent Man for Miles Around!
Our Customers Come First
We prioritize taking care of our customers over anything else.
Affordable & Effective Solutions
We believe in getting the job done right and at a fair price.
Committed to Your Every Need
We hold ourselves accountable for your 100% satisfaction.
All Insurances Accepted
We welcome customers with all forms of insurance.