Skip to Content
Dent & Scratch Repair in Santa Clarita
Visit Our State of the Art Repair Shop
At Dent Man, minor dents, dings, and scratches disappear at a fraction of the cost of a body shop. Additionally, we are committed to providing you with premier services, and our Santa Clarita dent and scratch repair professionals are all highly-trained and specialize in S.M.A.R.T. Repairs (Small Area Repair Technology). Our innovative repair methods are designed to keep your vehicle in pristine condition and eliminate the need for traditional repair methods that are both time-consuming and costly. Because our technicians are specialists in small auto body repair, we are able to bring Santa Clarita dent and scratch repair that is fast, friendly, and affordable.
Schedule an appointment with one of our S.M.A.R.T. dent and scratch repair experts by calling 661-510-3579.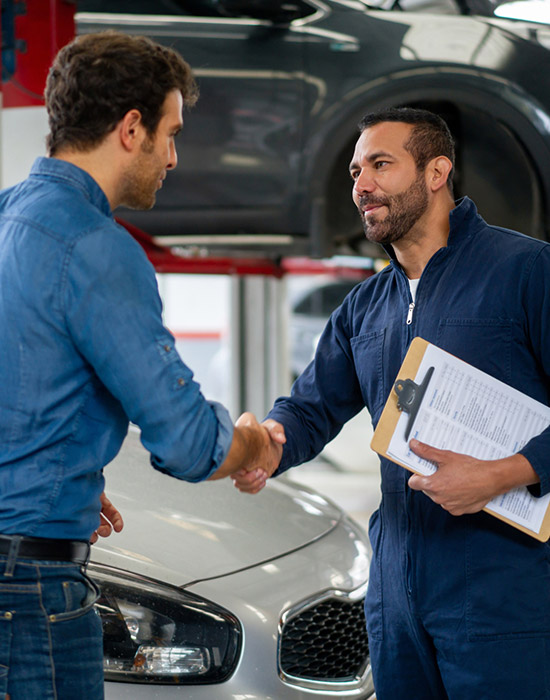 Your Satisfaction Is Our Priority
t is easy to feel lost and forgotten when working with large auto body shops. At Dent Man, we work hard to create a friendly atmosphere and as a family-owned business, we always make you feel welcome. Our team works together to ensure that your needs are met and we offer cost savings to help you stay within your budget.
We can help with any repairs related to:
Dents and dings
Scratches and scuffs
Paint blending
Cosmetic damage from fender benders
We also know your time is valuable and most jobs are completed within a couple of hours. At Dent Man, you always come first.
We Are Experienced, Affordable & Always Available
As members of the Santa Clarita community, we are proud to bring you the best in dent and scratch repair, and we are always finding new ways to make your life easier. In addition to specializing in smaller repairs, we also take all insurance and will work with you to ensure that your repairs are completed quickly and correctly. Our Santa Clarita dent and scratch repair experts also provide auto repair services in Castaic, Saugus, Valencia, and Canyon Country.
Get that scratch or dent taken care of today. Call our expert scratch and dent repair team in Santa Clarita at 661-510-3579.
When You Need a Repair, Dent Man Fixes It Quick!
Call or email our technicians today.
The Best Dent Man for Miles Around!
Our Customers Come First
We prioritize taking care of our customers over anything else.
Affordable & Effective Solutions
We believe in getting the job done right and at a fair price.
Committed to Your Every Need
We hold ourselves accountable for your 100% satisfaction.
All Insurances Accepted
We welcome customers with all forms of insurance.