Skip to Content
Get a Free Quote Today!
Santa Clarita Dent Removal Services
When your car gets a scratch on the bumper or a dent in the door, getting it fixed shouldn't be a hassle. At Dent Man, we want to remove the difficulty from the process and get your car looking great again as quickly as possible. We offer high-quality repair services for all types of body repairs, including paintless dent removal, paint touch-up services, and much more, all at a fraction of the cost of other body shops!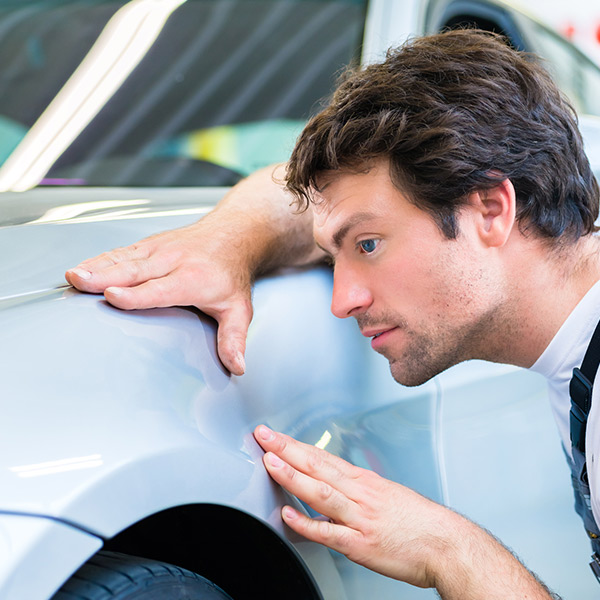 Need a Dent Repair?
If you need a dent repair or other bodywork was done for your vehicle, don't hesitate to call our Santa Clarita dent removal experts. We happily offer FREE repair estimates so you can find out how much you could save on your body repairs before committing. Don't take your car to any old body shop and pay too much for a repair service that would take far longer than it needs to; give us a call and bring your car by today so we can inspect the damage and give you a fair quote.
There are no strings attached, no stipulations, and no obligations. We firmly believe that seeing our work and seeing how much we can save you will convince you we're the right choice to do the job!
Our shop is located in Valencia next to the Post Office at 24309 Creekside Road, Units #107-108.
Call Dent Man today at 661-510-3579 to schedule your service appointment or find out more about the great auto body repair services our trusted and local team can offer you.
When You Need a Repair, Dent Man Fixes It Quick!
Call or email our technicians today.
The Best Dent Man for Miles Around!
Our Customers Come First
We prioritize taking care of our customers over anything else.
Affordable & Effective Solutions
We believe in getting the job done right and at a fair price.
Committed to Your Every Need
We hold ourselves accountable for your 100% satisfaction.
All Insurances Accepted
We welcome customers with all forms of insurance.